SMIBANESE UNIVERSITY PRESENTS: SMIBLIOTHEEK 2.0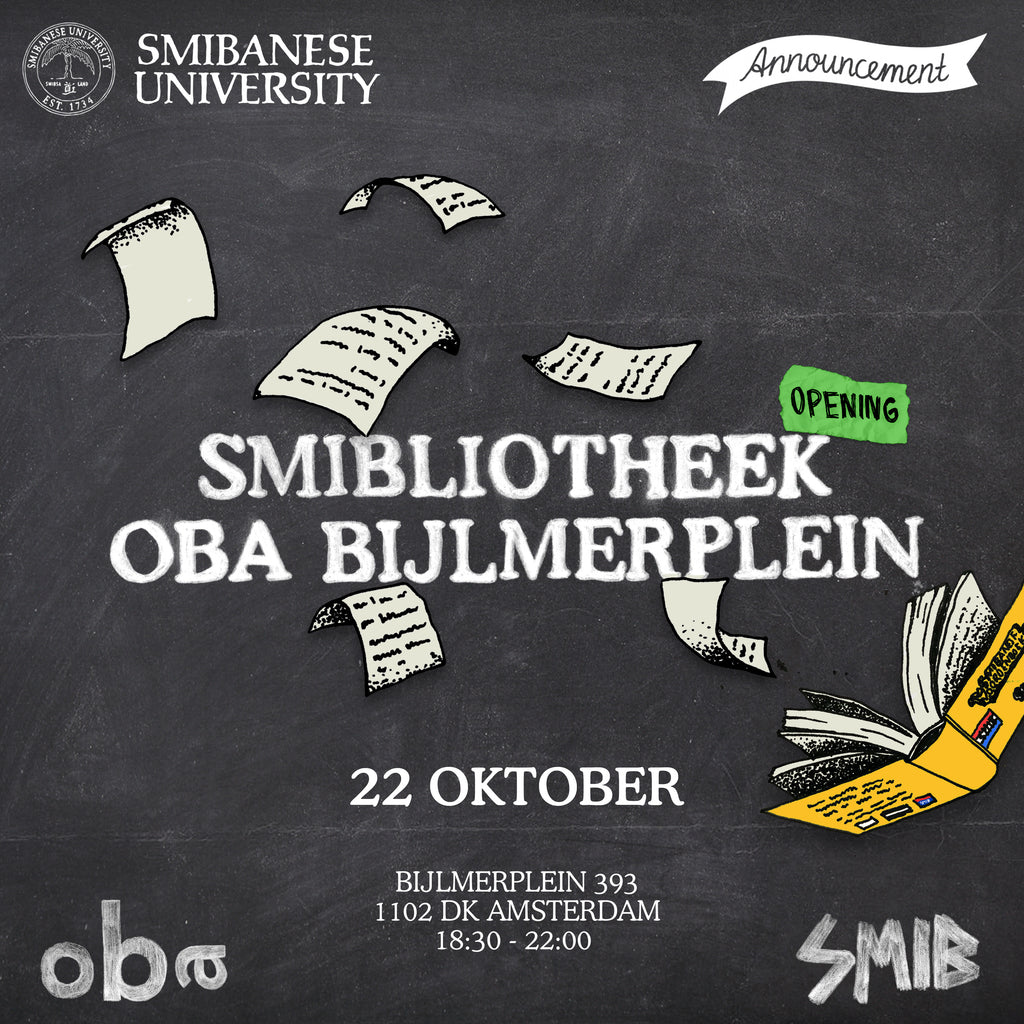 Na een jaar samen te hebben gewerkt met de Openbare Bibliotheek Amsterdam vonden we beiden dat we het nieuwe jaar in moesten gaan met een uitbreiding, en hoe! Donderdag 22 oktober aanstaande lanceren we onze nieuwe Smibliotheek in onze hood, de Smib! Deze lancering gaat evenals het vorige jaar hand in hand met een lecture vanuit de Smibanese University waarin het jaar wordt gepresenteerd en een gastbijdrage.

Wat betreft de collectie zijn we ook gaan uitbreiden. De focus lag binnen ons op kinderboeken. SMIB is uiteindelijk for the children u know, dus we moesten wel wat meer vanuit die lens samenstellen. Hiernaast is er ook gewoon meer van wat er al was, en hebben we de collectie gesegmenteerd tot genres. Welke genres dit zijn wordt allemaal duidelijk bij deze lancering waarin we inhoudelijk ingaan op alles wat er te lezen valt and what we finna do with this season. Zet het alvast in je agenda en hou onze instagram in de gaten voor de planning omtrent die dag. Uiteraard is de huidige Smibliotheek vestiging op de Oosterdok gewoon open.